The Harmonic Translation System for Electronic Medicine
The Harmonic Translation System is a computerized healing instrument.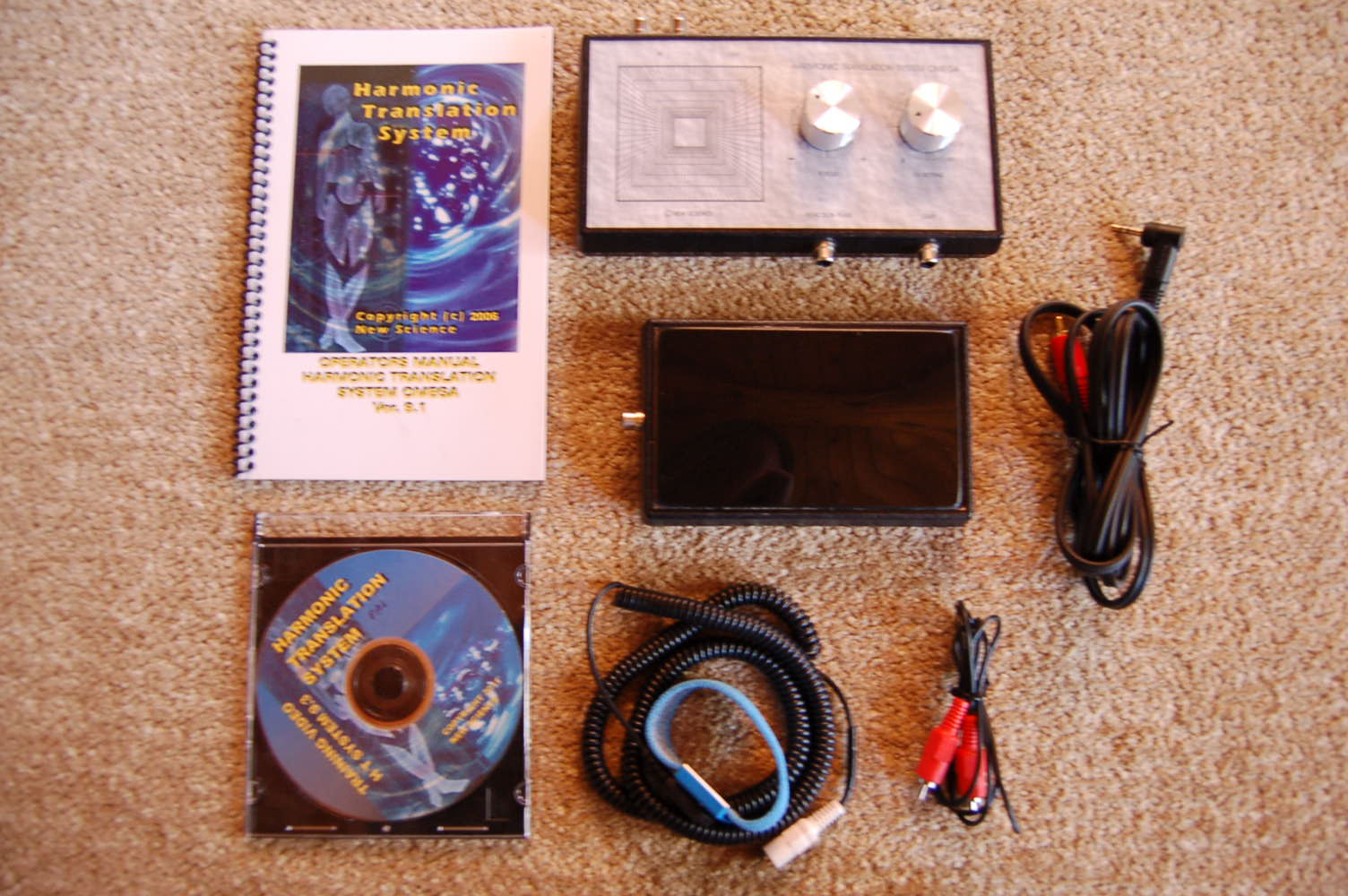 H T System Components.
The H T System connects to any PC computer.

Users can operate the System at three levels.
Level One:
At level one, no training is required. Users select precomposed treatments from a menu of treatments based on their needs or the needs of their clients. This level is for those with little or no time to do indepth analysis. Those with no profetional training or any user that needs to create a treatment for a specific problem fast.
Level Two:
Level two is where most practitioners work to analyze problems and compose treatments. Here the user has thousands of electronic medicines at their finger tips to combine with light and sound to create the dynamic and powerful treatments that are the signature of the H T System. Electronic Kinesiology is used in the analysis process as well as in making the selections and energetic settings in treatment composition.
Level Three:
At level three, boundaries begin to fade. Talent and creativity can bring extraordinary possibilities within reach. Pathological patterns can be scanned and electronically processed to provide electronic antidotes and remedies. Completely unique and individualized medicines can be created from scratch to help those who have not responded to treatment at levels one or two.
In all three levels, the treatments selected or composed can be experienced directly as an audio visual experience, transcribed into water as a homeopathic remedy, attached to an e mail for delivery or transmited for distance healing as needed. Unique treatments can be saved and edited for later use. The H T System saves and processes client records in formats compatible with all computer systems.
The H T System is a Windows Application and will run on any PC and on most Windows operating systems. You can run the H T System on a Mac if you have a compatible version of Windows installed.

Windows 7 pro or Ultimate 32 bit is fully compatible.
Win 7 pro or Ultimate 64 bit can run the H T System under virtual XP mode. Win 8 is not yet fully compatible and is not recommended.
40% DISCOUNT on the cost of the H T System!
Sale ends January 31st. A $2880.00 savings on the cost of a new system.
For information and ordering:
Jon Monroe
505 670-7802
E mail jmonroe@electronichealing.com